in Association with Monkey Baa Theatre Company
ADAPTED FROM A SERIES OF BOOKS BY MAY GIBBS
by arrangement with The Northcott Society and Cerebral Palsy Alliance
May Gibbs' quintessentially Australian classics have fascinated and delighted generations of children and families, introducing them to the wonder and magic of the Australian bush.
In this new adaptation, the iconic tales of Snugglepot and Cuddlepie come to life on stage for contemporary audiences.
The Gumnut babies are on a mission to see a human – but only in the distance! On their journey to the big city they meet friends and foes including Professor Kookaburra, Mrs Fantail, Mr Lizard, Mr Frog, Mrs Snake, Mr Possum and, of course, Little Ragged Blossom.
Can Snugglepot lead the way? Can Cuddlepie hold his nerve? Can they avoid falling victim to the Big Bad Banksia Man?
These beloved characters come to life on stage as this funny, enchanting production introduces today's children to the wonderful world of May Gibbs.
Click here to download a Snugglepot and Cuddlepie Colouring In Sheet
Recommendation: 5 – 10 year olds and their families
Dates and Times:
Wednesday 15 July 10am & 12pm
Thursday 16 July 10am & 12pm
Friday 17 July 10am & 12pm
Saturday 18 July 10am
CONNECT WITH US
For exclusive behind the scenes content, please visit:
facebook.com/riversidetheatres
Use hashtag #RiversideFamily #SnugglepotCuddlepieTour
twitter.com/RiversideParra
Use hashtag #RiversideFamily #SnugglepotCuddlepieTour
pinterest.com/riversideparra
Use hashtag #RiversideFamily #SnugglepotCuddlepieTour
CAST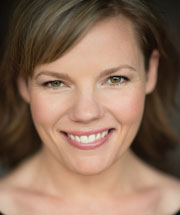 GEORGIA ADAMSON
Georgia trained with the Australian Theatre for Young People and in the USA with Shakespeare & Company. She was a resident artist with Sydney Theatre Company in 2012 and her other theatre work includes Actors At Work, I Own the Racecourse, The Tempest, A Midsummer Night's Dream and War of the Roses (Bell Shakespeare)Diving For Pearls (Ensemble, The Three Sisters (Cry Havoc) andActor on a Box (STC). Georgia's TV work has included A Country Practice, Echo Point, All Saints, McLeod's Daughters, Out of the Blue, Police Rescue, the recent ABC series The Code and Love Child for the Nine Network. In 2015 Georgia will be seen on the new ABC series Hiding.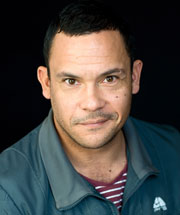 KIRK PAGE
Widely acclaimed for his physical theatre, aerial and dance work, Kirk Page trained at the National Aboriginal and Islander Skills Development Association and began dancing for Bangarra Dance Theatre in 1995. His first performance for Bangarra was in the celebrated Ochres, which toured both Australia and internationally. As a freelancer, Kirk performed in A Midsummer Night's Dream for Opera Australia and in productions including Eora Crossing andRunners Up for Legs on the Wall. Recently he was invited to perform at the Melbourne International Arts Festival in My Lovers Bones. Kirk also performed in Slow Dances for Fast Times -12 solos by Martin Delamo.
In musical theatre, Kirk has appeared in Priscilla: Queen of the Desert for Back Row Productions; The Sunshine Club for Sydney Theatre Company; Corrugation Road for Black Swan Theatre Company and One Night the Moon for Malthouse Theatre. Most recently he has worked on the development ofBlack Queen Black King for the Lab in Queensland and The New Black for the Follies Company.
His theatre credits include: My Lovers' Bones for Brown Cab Productions; Silent Disco for Griffin Theatre Company; The Dreamers and Conversations with the Dead for Belvoir; My Girragundji for Bell Shakespeare; A Midsummer Night's Dream for Sydney Theatre Company; Australia the Show! for Hothouse Theatre; Death in Bowengabbie for Merrigong Theatre Company and Stolen for STC and Parramatta Riverside.
Kirk made his TV debut in ABC's award winning drama series Redfern Now, Series 2, in the episode 'Where the Heart is', receiving a nomination for a Silver Logie for 'Most Outstanding Actor'.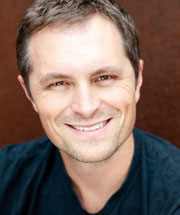 CHRISTOPHER TOMKINSON
Christopher has worked as an actor, director and writer in theatre, radio, TV and film. He has appeared for Sport for Jove in The Crucible, Cyrano de Bergerac, Hamlet, Twelfth Night, The Tempest, The Comedy of Errors, The Taming of the Shrew, Macbeth, As You Like It and A Midsummer Night's Dream. For Bell Shakespeare he has played in Much Ado About Nothing and Actors at Work. Other stage roles include Amy's View, Juno and the Paycock and Surgeon of Honour (Sydney Theatre Company) Emily Eyefinger (Monkey Baa)Losing Louis (Ensemble), The Fairy Queene (Pinchgut Opera) and Eureka the Musical (Melbourne Arts Festival). Christopher has produced and performed in the tour of Dogs Barking for Accomplice Theatre. Other independent productions have included K.I.J.E. and The Department Store (The Old Fitzroy Hotel), Constance Drinkwater and The Final Days of Somerset and Stoning Mary (Stables Theatre and Bison (Belvoir Downstairs).
His play The Orphan's Orchard has been published by Cambridge University Press and he is often found at the Sydney Opera House improvising stories for children and their parents. Christopher has taught, directed and devised shows for The Actor's Centre, the Australian Theatre for Young People, the Australian Institute of Music – Dramatic Arts, Camp Quality, E-Studio, Casula Powerhouse and Shopfront Youth Theatre.
A graduate of WAAPA, Christopher also studied in London and Paris with Phillippe Gaulier and Pantheatre through an ATYP/Lend Lease Scholarship.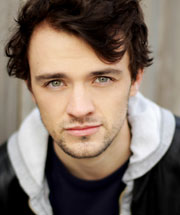 JACOB WARNER
Jacob is a recent graduate from the Actors' Centre Australia, where he completed his Advanced Diploma in Acting. During his time there Jacob cut his teeth working with distinguished directors such as George Ogilvie, Adam Cook and Jennifer West, and playing roles as wide ranging as Brutus in Julius Caesar through to Kingsley inSavage River.
Professional appearances include On the Shore of the Wide Worldas part of the independent season at Sydney's Griffin Theatre, and Nick Enright's Daylight Saving for Darlinghurst Theatre Company in November 2014, where he played the role of the self-absorbed tennis star, Jason Strutt.
Jacob was part of the cast of Great Day, a Tropfest finalist last year, and his work for television includes pilots for both Dr Feelgood and Borders.
CREATIVES
Director: Susanna Dowling
Production Designer: Imogen Ross
Costume Designer: Matthew Aberline
Lighting Designer: Trudy Dalgleish
Sound Designer: Daryl Wallis
Adapted By:
Eva Di Cesare
Sandra Eldridge
Tim McGarry
SUITABLE FOR YEARS K – 4
SCHOOL TICKETS
$18 per student/additional teacher (1 teacher free per 20 students)
Schools – Please download and fill out the booking form
FROM THE EDUCATION COORDINATOR…
Not only is it true-blue Australian classic, but think of all the classroom activities you could do around a unit on Snugglepot and Cuddlepie. From a study into the quintessential Australian language; to learning about the Australian Bush and classic Australian fauna and flora; to character studies and activities on 'personification' around the colourful and cute animal and plant based characters. This production, a co-presentation by two of Australia's leading children's theatre companies, brings these concepts and more from the page to the stage in a way that is pure magic, giving your students the chance to dive right into the world of Gibbs.
BOOKING STEP-BY-STEP
STEP 1. Download & Complete Booking Form
All bookings require a completed Booking Form. Risk assessments and education support materials (where provided) are available online. If you are from a Priority Funded School, please contact us regarding possible ticket subsidies that may be available to you.
STEP 2. Send your Booking Form to Us
Fax or e-mail your booking form to Riverside Education:
Fax: 02 9683 3267
Scan and E-mail: education_riverside@parracity.nsw.gov.au
Mail: Jodie Benbrook, Riverside Education, PO Box 3636, Parramatta NSW 2124.
N.B. Please do not send any payments with your booking form. Riverside will confirm your booking and then forward an invoice for your deposit. Bookings are made in strict order of receipt of booking form.
STEP 3. Riverside will Confirm your Booking
Riverside will confirm your booking and invoice the school for a $125 deposit. Teachers receive complimentary seating on a 20:1 ratio (unless otherwise specified). Once you have paid your deposit, your booking is secure. You can request changes to student numbers up to 4 weeks prior to the performance.
STEP 4. Final Payment
Riverside will invoice you for the balance, payable 4 school weeks before your performance or workshop date. At that stage student numbers are final. Bookings cannot be held if your final payment is not received and the deposit is forfeited. An increase of numbers is possible after the final payment day and is subject to availability.
STEP 5. Final Information Sent to Schools
A letter of confirmation will be issued instead of individual tickets if you attending a performance that has been allocated as a schools matinee. For other general public performances, you will be issued with tickets which you will be required to collect from Box Office before the performance. Prior to your visit, we will send you detailed information via email to ensure you have a hassle-free excursion. This will include updating you on any possible changes to times or more detailed information as it emerges from the rehearsal process. Please ensure you have given a valid email address on your booking form.
STEP 6. Attend and Enjoy!
Seating at schools performances is general admission and schools will be asked to enter the theatre as a group. We advise arriving at the theatre approximately 30 mins prior to your performance.
Terms and Conditions
The following Terms and Conditions apply for each Riverside Education performance booking:
A non-refundable deposit of $125 is to be paid within 14 days of the booking being confirmed by Riverside;
Changes to student numbers must be in writing and no later than school 4 weeks prior to the performance;
Final payment is due 4 school weeks prior to the performance;
Any changes to student numbers after this time are at the discretion of Riverside and subject to availability;
The booking is made on behalf of the school and the school accepts liability to make payments on the due dates.
Please note all school bookings made within 4 school weeks of a performance date must be paid in full within 1 week of confirmation and are final. There are no refunds or changes to numbers or dates on these bookings. If you have concerns about meeting the terms and conditions, please contact the Community Relations & Education Coordinator on 8839 3308.
RESOURCES
Snugglepot and Cuddlepie – Curriculum Links
Snugglepot and Cuddlepie Colouring In Sheet
SCHOOLS ACCESS AT RIVERSIDE
For information on access at Riverside Theatre please click here.
Download the social story for Riverside Theatre here: Riverside Social Story
REVIEWS
★★★★ – "…the play uses imaginative ways to solve tricky scenes, such as Mrs Fantail turning up with two baby lizards clinging to her. Older audience members may recognise echoes of The Goodies, Monty Python and even The Goons but above all it's an engaging romp, bringing Australia's magical bush tale to life for yet another generation." – Canberra Times
"Judging by the laughter, priceless comments and attentiveness of the schoolchildren around me this charming new stage adaptation of Snugglepot & Cuddlepie looks set to be a hit with young audiences. Warner and Page exude charm as the adventurous Snugglepot and cautious Cuddlepie, while Adamson and Tomkinson do a top job as the rest of the bush creatures." – The Daily Telegraph
"Directed with a fluid panache by Susanna Dowling, Snugglepot and Cuddlepie is an enchanting entertainment that enhances the literary legacy left by May Gibbs." – Australian Stage
ARTICLES
The return of Snugglepot, Cuddlepie and the big bad Banksia Men – WA Today
May Gibbs Sydney home – Child Mag
Snugglepot and Cuddlepiw Takes Centre Stage in New Partnership – Broadway World