CDP Kids presents
BILLIONAIRE BOY
A play by Maryam Master
Based on the best-selling novel by David Walliams
What would you do with eleventy squillion dollars?
Meet twelve year old Joe. Brought vividly to life from the pages of David Walliams' best-selling novel, Joe has everything a boy could possibly need, including a golden underwater Ferrari and his own cinema. Everyone assumes money has bought him happiness, but what he really needs is a friend.
In this world premiere Australian adaptation, Joe faces up to the bully at his new school, his Dad's girlfriend, and the world's worst canteen, to discover that money might buy you a lot in Raj's shop, but it can't buy you everything.
With plenty of songs, laughs and a heart-warming message of the importance of friendship and family, your family will love this new show from the team behind Mr Stink and The 13, 26 and 52-Storey Treehouses.
Suitable for: Ages 6 – 12 and their families
Dates & Times:
SCHOOL SHOWS
Tuesday 3 April at 12:30pm
Wednesday 4 April at 10am & 12pm
GENERAL PUBLIC SHOWS
Tuesday 3 April at 6pm
Download a Billionaire Boy colouring-in sheet here: Billionaire Boy Colouring-In Sheet
Billionaire Boy by David Walliams, published by HarperCollins Children's Books.
Cover Illustration © Tony Ross, 2010 lettering on authors name © Quentin Blake, 2010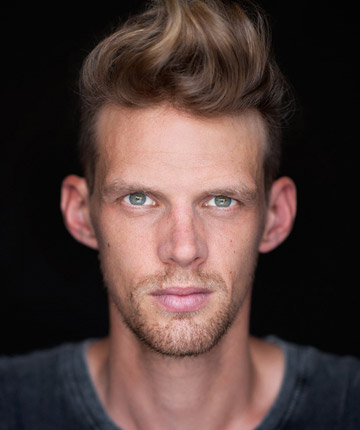 FELIX JOZEPS – Joe
Originally from Adelaide, Felix graduated from WAAPA in 2009 with a Bachelor of Arts (Acting). His professional theatre credits include; Henry V, The Winter's Tale and Henry 4 (Bell Shakespeare), The Libertine and A Midsummer Night's Dream (Sport For Jove), The Song Was Wrong (Perth Theatre Company) and Debris (Old Fitz Theatre). He has also appeared in numerous education shows; Romeo and Juliet, Macbeth : Undone and Midsummer Madness (Bell Shakespeare).
Felix's recent TV credits include Top Of The Lake 2: China Girl directed by Jane Campion, Underbelly: Razor, and ABC/Jungle's, The Moodys. He starred in the short film, The Beehive, which premiered at Tribeca Film Festival and has also produced and directed his own short films including Undeadicated which last year premiered at Austin Film Festival. Felix also performs in children's hospitals for the Starlight Children's Foundation.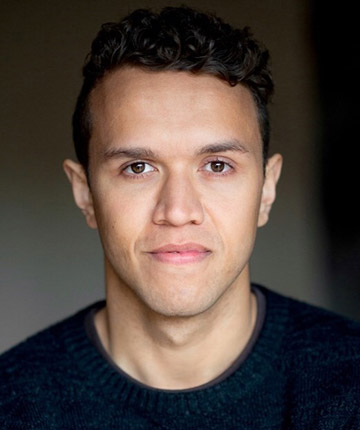 ALFIE GLEDHILL – Bob
Born in the Solomon Islands, and raised in Townsville, North Queensland. Alfie found his love for the arts at an early age, teaching himself guitar, learning the saxophone and performing in whatever amateur theatre he could get his hands on in the Tropics.
After graduating high school and relocating to Sydney in 2010, Alfie managed to score himself a role in the ATYP production of Cursed Hearts, an adaption of Romeo and Juliet, directed by Danielle O'keefe, where he played Romeo. In the same year he landed the role of Rueben in the feature film Circle of Lies. Following these quick successes, Alfie's career enjoyed a gear change when, from a national open-call search he landed a presenting gig fronting the ABC3 kids program 'Studio3' for just over a year.
After finishing up with the ABC, Alfie went on to be apart of Black Fella Films production 'The Gods Of Wheat Street', and was cast as Luke in the MIFF 2014 Official Selection Short 'Dario' a co-production between Boomgate Films and Screen Australia, directed by Hannah Moon.
Alfie has since gone on to establish himself in TV, film, theatre. Most recent credits include Griffin Theatre's Replay, directed by Lee Lewis, DNA with Last One Standing Theatre Company, Channel Nine's Most Extreme Alien Planet Earth, and Channel Nine's Creature Mania which is set to air in 2018.
In addition to his trial by fire and on the job training, Alfie has trained with IDA (LA), NIDA, and continues to work on his craft to this day through private tuition.
Alfie is greatly inspired by Peter Pan and the works of Doctor Seuss, the Artists he credits with fostering his curiosity and imagination, and laying the foundation for his great sense of optimism and energetic zest for life.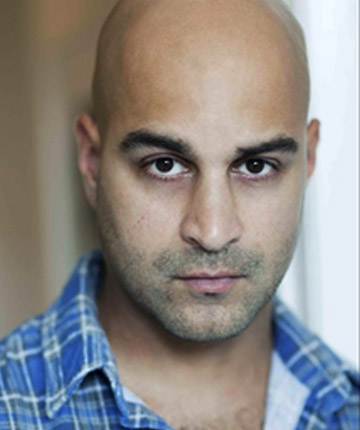 SHAMEER BIRGES – Mr Spud / Raj
Shameer is a graduate of the full-time acting course at the Actors Centre Australia and completed a BA in Stage and Screen Acting at the University of New England. Shameer has appeared in a number of television dramas and comedies including: All Saints, The Code, Wonderland, Redfern Now, Soul Mates, Janet King, The Let Down, Hyde & Seek, and the new crime drama Dead Lucky, which is due for release later in 2018. Shameer has previously worked with the Bell Shakespeare Company Actors@Work ensemble and he last appeared on stage at the New Theatre in 2011, as Brutus in Shakespeare's, Julius Caesar. After a hiatus from the stage, Shameer is excited to return to the boards as a part of this production of Billionaire Boy.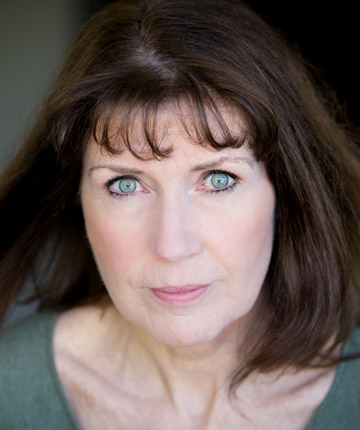 BETH DALY – Sapphire/ Ms Spite/ Mrs Trafe
Beth is a graduate of Theatre Nepean and holds a Bachelor of Music from the University of New South Wales. Her theatre credits include Grey Gardens; Hello Dolly; A New Brain (Squabbalogic) Wonderful Town (SOH); Topol's Fiddler on the Roof; The Innocents; Prisoner of Second Avenue; Menopause the Musical; Footloose (GFO); The world premiere of David Williamson's The Heretic, and Falsettos (STC); An Unfinished Song, and Gossamer (Ensemble Theatre) The Boy from Oz; Marvin's Room; March of the Falsettos; After Dinner and No Way to Treat a Lady.
Television credits include: All Saints, Water Rats and Do or Die. Alongside her career as an actor Beth has co-written two musicals : Chair in the Landscape (Q Theatre) and Meet You at The Mona Lisa(ATYP); Cabaret material for Trevor Ashley and Chelsea Plumley; and also works as a private vocal coach. She is very excited to sink her teeth into the female roles in CDP's upcoming production of Billionaire Boy.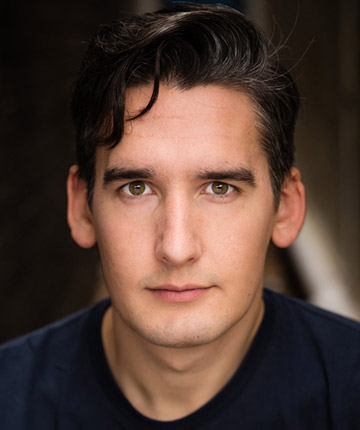 KYLE KACZMARCZYK – Grubb / Butler
Kyle Kaczmarczyk was born in Perth WA, graduated from the National Institute of Dramatic Art in 2015 and is currently based in Sydney.
He has starred in several stage shows including The Crucible as John Proctor (directed by Josh Penley-Churchill), The Pride as The Man, Peter & Doctor (directed by Shane Bosher), Unfinished Works as Jimmy (directed by Clemence Williams), Spring Awakening: A New Musical as Hanschen Rilow (directed Josh Penley-Churchill) and The Yellow Wallpaper as John (Directed by Madeleine Humphreys).
He has starred in 13 short films, one of which he wrote and produced, plus an independent feature film titled The Follower: The Slender Man Documentary. At NIDA, Kaczmarczyk was honoured with the Hazel Treweek Shakespeare Award for his excellence in classical text. He has recently starred in two short films The Horrific Murder Of Grigori Rasputin and True Blue, both heading to film festivals in 2018.
Kaczmarczyk is a character actor who aspires to work in film, television and stage, hoping to play a mix of dramatic and comedic roles, and is looking forward to playing the role of Grubb in Billionaire Boy Live on Stage with CDP Kids.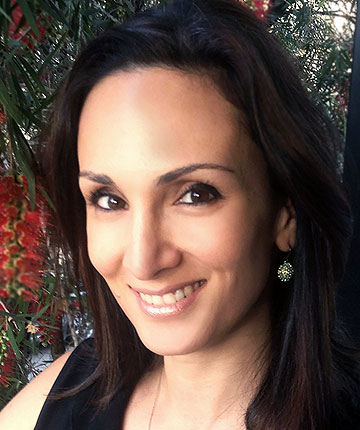 MARYAM MASTER – Playwright
Maryam Master has almost 20 years' experience writing for young audiences. Her new play, the adaptation of David Walliams' best-selling children's novel Billionaire Boy will premiere at the Sydney Opera House in April 2018.
In 2014 she wrote the stage adaptation of Oliver Jeffers' book The Incredible Book Eating Boy, which premiered at the Sydney Opera House then went on to tour nationally and internationally and David Walliams' book Mr Stink, which premiered at the Sydney Opera House and toured nationally in 2017.
Maryam has also written Lah Lah's Big Live Band, which debuted to sold-out audiences at the Opera House Concert Hall, 'Twas the Night Before Christmas and Jingle Bell Jazz (SOH Babies Proms), and Staging Stories, an interactive workshop for Sydney Opera House's digital learning program. She is currently working on bringing Leigh Hobbs' beloved character Horrible Harriet to the stage. An Audience With Horrible Harriet will enjoy a premiere season in 2017.
On television, Maryam has written for many major Australian and international programs. She was selected by Sesame Workshop as the writer for Elmo's 2011 tour of Australia, and wrote Elmo and Olliefor Sesame and Nick Jr. She has also written for Hoopla Doopla (Beyond), Lah-Lah's Adventures(Stella/Seven Network), Blinky Bill (Yoram Gross), Animalscope (CBeebies), Raggs (Southern Star/Seven Network), Dive Olly Dive (Flying Bark), New Macdonald's Farm (Pacific and Beyond/Nine Network), Blue Water High (Southern Star) and Bambaloo (Jim Henson Co./Yoram Gross/Seven Network).
Early in her career, Maryam worked as a writer and script editor for Home and Away (Seven Network), writing over 80 episodes of the program.
DAVID WALLIAMS – Author
David Walliams is an actor and writer best known for his work with Matt Lucas in the multi-award-winning television sketch show Little Britain.
He has now taken the children's literary world by storm. He is the biggest selling UK children's author to debut this century – his books have been translated into forty languages and have sold over four million copies in the UK alone, which means that he ranks alongside JK Rowling as one of Britain's leading children's authors, and he has developed a reputation as a natural successor to Roald Dahl.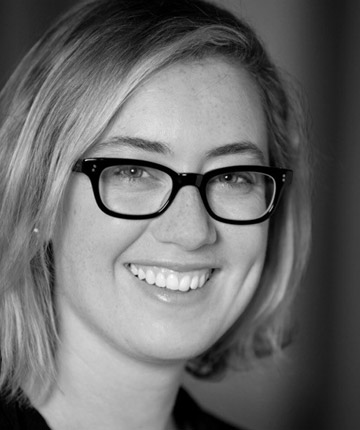 SUSANNA DOWLING – Director
Recent productions: Ensemble: Buyer and Cellar by Jonathan Tolins, Tribes by Nina Raine. Dar-linghurst Theatre Company: Hysteria by Terry Johnson. CDP Productions: Snugglepot & Cuddlepie (adapted by Monkey Baa). NIDA: Top Girls by Caryl Churchill. Illuminate Educate: Neighbourhood Watch by Lally Katz. Sport for Jove: Midsummer Night's Dream. City of Sydney: The Hungry Ghost created with Mei Tsering. Bell Shakespeare Company: Resident Director 2014, Intimate Letters (AD), Tartuffe (AD), Henry V (AD). Sydney Theatre Company: The Long Way Home by Daniel Keene (Assistant/Tour Director), In a Heart Beat created with Jo Turner, Education Resident Artist 2012. Griffin Independent: Girl in Tan Boots, by Tahli Corin. Belvoir: Summer of the Seventeenth Doll by Ray Lawler (Assistant Director), The Kiss by Anton Chekhov, Kate Chopin, Peter Goldsworthy and Guy de Maupassant, Yellow Moon by David Greig.
Graduate of Trinity College, Dublin (BA), UNSW (MA) and NIDA (Grad Dip in Directing).
Set & Costume Design Isabella Andronos
Lighting Designer Nicholas Higgins
Composer/Sound Designer Max Lambert
Composer/Sound Designer Roger Lock
Choreographer Nigel Turner-Carroll
Production Manager Nicole Eyles
Company Stage Manager Sharna Galvin
Assistant Stage Manager Michaela Clifton